Post-COVID 19 Commercial Real Estate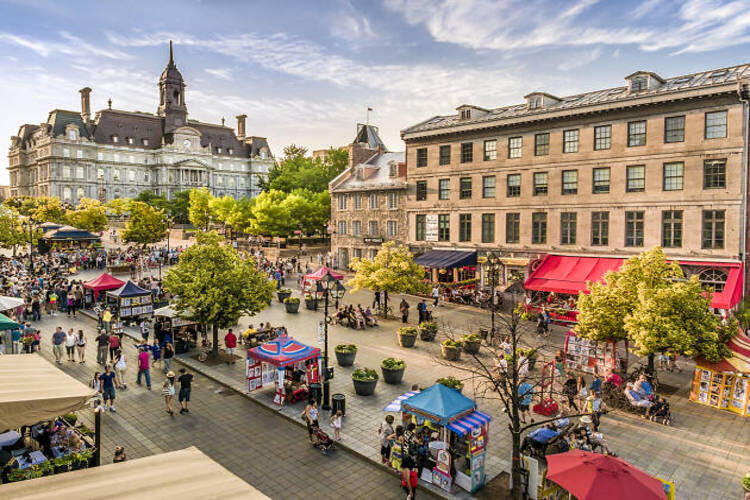 No one can predict our economic future as a result of COVID. We already know that the pandemic we are experiencing has transformed our economy forever. Some changes the pandemic has caused may last for a long time and others will be fleeting. For example, it is difficult to believe in a future in which companies will operate entirely by telecommuting. IT security, corporate culture, and performance issues will push employers to partially or fully reopen their office when it is safe. One of the changes that could last as a result of this pandemic is the phenomenon of the local economy.

Decentralization of Commercial Spaces
For several years, we have centralized our entertainment in areas created for this purpose. This real estate concentration of our commercial arteries has made possible to create an identity for several real estate projects. For example, the Dix30 district has given itself the mandate of being the central hub of entertainment on the South Shore. Since 2006, the shops, restaurants and entertainment centers of Brossard and the surrounding area have left the main arteries to regroup in this outdoor shopping center. We believe that the success of Quartier Dix30 is undeniable and that it will continue to be a relevant project in the development of the South Shore with the arrival of the REM.
Changes in Consumption Habits
However, it is relevant to consider that with the reduction in travel from COVID, the temporary closures and the containment as a whole that the consumption habits of the population are transforming. Quebecers have rediscovered the shops and restaurants near their residence. It's not just great coffee at Starbucks, and there are bakers other than Première Moisson on the way to the office. Travel restrictions and delivery limitations allowed Quebecers to discover their neighborhood. We often hear the phrase encourage our local entrepreneurs and we believe COVID has allowed us to take this exercise even further.
A New Era for Offices
It is certain that workers will return to the office in the post-covid future. However, we can expect a decentralization of large offices. It is possible to believe that companies will favor satellite offices to get closer to their employees. The residential crisis we are experiencing now only fosters urban sprawl, and after working so long from home, no one will enjoy returning to long commutes to work. With this in mind, companies will favor smaller offices in different regions rather than a centralized office in downtown Montreal. This spread in the different regions of Quebec will facilitate the recruitment of new talent, which has been an issue for several years.
Local Economy
This decentralization of office space could promote the local economy and local shops. We could see municipalities betting on small-scale city centers. The importance will be to foster local entrepreneurship in these new markets and not the big franchises which are often the only dining and commercial options in the sectors concerned. We can hope for a future in which every city or neighborhood promotes these local entrepreneurs and builds a commercial real estate sector to surround them. This revitalization of the local economy could breathe new life into major arteries that had lost their relevance. In the end, we cannot claim to know the future, but our knowledge of the market allows us to fully understand the challenges of the coming months. The KWC Montreal team is at your service for any real estate question.